[heading size="19″ class="head1″]"Creating a community of avid readers, one video at a time©"[/heading]
Chasing the Falconers
by Gordon Korman
After their parents' conviction for treason in a high-profile case, Aiden and Meg Falconer were given a different last name and placed at Sunnydale Farm, a juvenile corrections facility in Nebraska. Still, they remain convinced of their parents' innocence. At the first opportunity, they escape and make their way across the country toward the family's summer cottage in Vermont.
[spoiler title="Click for More" style="fancy"]
With little chance of evading detection, the children do whatever it takes (lying, breaking and entering, hopping a freight train) to remain free and gather evidence that might overturn their parents' conviction.
The children finally arrive at their family's cottage. There, the young fugitives learn that they now have two pursuers: the police and a mysterious man who wants to kill them.[/spoiler]
[divider top="0"]

Lexile
Level

Content
Rating

Number of
Pages

Genre

Date
Published

ISBN
Number

680L
Middle School
154
Adventure
2005
0439651360
[frame align="center"]
[/frame]
[frame align="center"]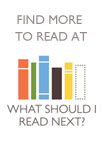 [/frame]
[note note_color="#ebe9e9"]
Digital Book Talk is a Registered Trademark of Learning Thru Fantasy, LLC. All Rights reserved
[/note]