[heading size="19″ class="head1″]"Creating a community of avid readers, one video at a time©"[/heading]
Son of the Mob
by Gordon Korman
Vince Luca, 17, has a problem. His wealthy family runs the, uh, vending machine business in New York, and Vince is determined not to be part of it. Especially after a hot date is ruined when he finds that his older brother Tommy has conducted some business with Jimmy the Rat and hidden the messy and temporarily unconscious body in the trunk of Vince's car.
His dad, the King of the Mob, is reasonable, sensible, lots of fun, gives great presents to his kids–and his name strikes the hearts of other mobsters to stone.
[spoiler title="Click for More"]
Although Vince keeps a low profile at school, his family connection brings him unwanted advantages, like the birthday Porsche that gets him arrested on stolen vehicle charges, or the football game in which he makes touchdown after touchdown because word has gotten around and nobody is willing to tackle him. Even private conversations at home have to be carried on in the basement because the FBI has bugged the house and an agent is always listening.
Vince's life is inextricably tangled up with the family business, no matter how hard he tries to stay out of it. How can he show them he's serious? Then he meets Kendra, and when she innocently reveals that her father's an FBI agent–that FBI agent–it's a match made in heaven. He thinks.[/spoiler]
[divider top="0"]

Lexile
Level

Content
Rating

Number of
Pages

Genre

Date
Published

ISBN
Number

690L
Middle School
262
Thriller/Suspense
2002
0786807695
[frame align="center"]

[/frame]
[frame align="center"]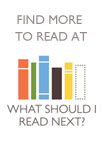 [/frame]
[note note_color="#ebe9e9"]
Digital Book Talk is a Registered Trademark of Learning Thru Fantasy, LLC. All Rights reserved
[/note]